An amazing journey in releasing the power of data.
Inovia was founded 1st of July 2012 with a clear vision of all the opportunities to discover by combining Big Data with AI. 
All that data
The founders had all three been working in different projects within the IT industry and saw the need for storing and automatically analyzing huge amounts of data.
The first Big Data solution
Inovia Insight, a modern Big Data solution, was the first product released by Inovia in late 2012. Insight is continuously being updated and pushed as a container-based solution allowing for rapid deployment and start of any big data project.
As soon as Insight was delivered to the market, Inovia went on to the next project;  to develop a Machine Learning framework to analyze Big data. 
It was clear - the future lies within AI.
Buying a company with attractive AI-knowledge
To speed up the development a few years later, Inovia bought a company to gain access to unique AI technologies in the field of NLP and deep learning. Ever since , we have continuously been researching and building on these technologies which are the base for all solutions we offer our clients today.
The first AI software
Recently AIVA – a Virtual Assistant or a chat bot) was released. It's data-driven, AI-based intelligent virtual assist, which will revolutionize many service areas traditionally requiring lots of human interaction. Another area that Inovia has entered is transcribing voice/audio to text making all recorded audio searchable.
Inovia AI - a new investment partner
We have experienced an increasing interest in our Artificial Intelligence services, solutions and software packages, as more and more companies realize the opportunities with AI.
Whether it's automating customer service, improving healthcare decisions or improving compliance requirements, AI can effectively make many businesses much more productive. With Verdane as a partner and by leveraging their experience from building fast-growing technology companies, we plan to accelerate our expansion further.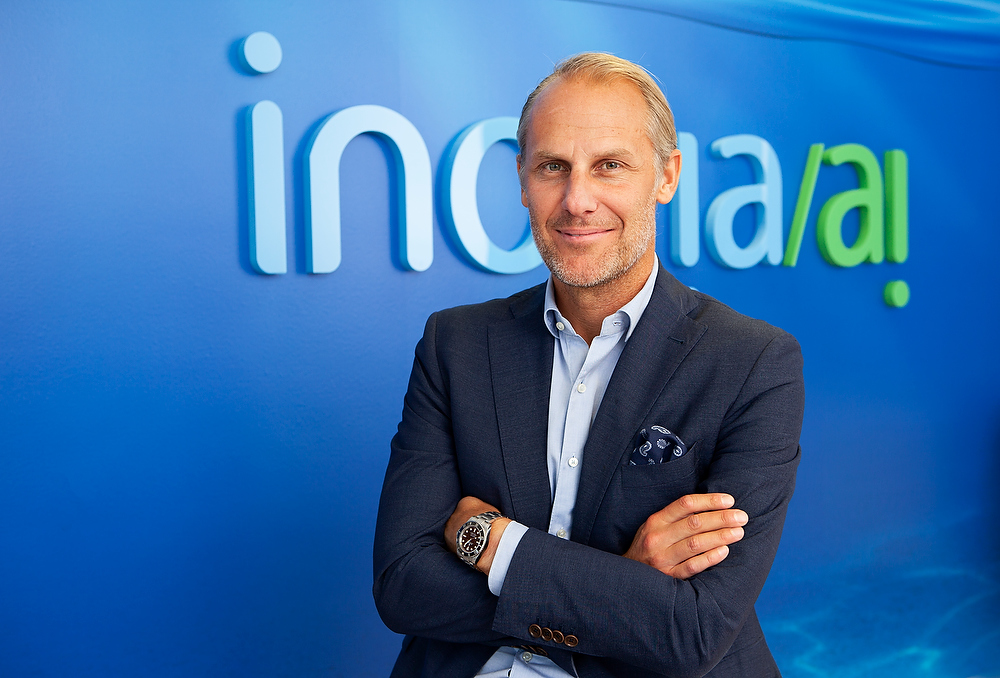 Inovia AI is joining the fight against cancer!
By using our knowledge in Big Data and advanced AI, we're working to help saving people with brain cancer.
Inovia AI is starting a 3-year project together with Elekta, SynteticMR and Linköpings University with the the purpose to increase the survivability of patients that are diagnosed with multi-metastases brain tumors.
By combining advanced AI and Big data technology, our goal is to improve the diagnoses and treatment optimization for each patient. By increasing the treatment effectiveness the result will give higher degree of survivability and improved quality of live for the patients. We will also shorten part of the process with the aim of up to 50% time reduction.
The project is partly founded by Vinnova and partly the involved companies. It belongs to a larger European Union sponsored innovation program called IMPACT. The development, research and results will be packaged into a product with the aim to help people in Europe and around the world.
If you are intrested in the project or in Big Data and Deep Learning please contact Inovia AI, CEO: andreas.rosenqvist@inoviagroup.se
What is the best strategy for my company?
How to define a use case to structure your goals? We'll help you sort out and set up a strategy.
Do you need more information?