Supercharge customer service and cut costs.
Never again struggle with staffing to handle spikes in support demand or loosing customers due to overload.
Inovia Customer Care supports your customers with humanlike automated conversations – 24/7 in any channel – cutting costs with up to 50% from day one.
Open 24/7 with unlimited capacity
Never loose the chance to connect.
Boost your customer experience with instant, multilingual conversational support – 24/7. No capacity limit, no more customers waiting.
Automation – Lowering costs
Reduces human work up to 50%.
By automating repetitive customer interactions with an intelligent virtual assistant, sales- and support agents will  free up time to do more productive tasks.
Offer voice, email, chat and social media.
The more engaged a customer is, the more likely she's to shop.  Inovia Customer Care meets your customers in any channel, including voice and email features.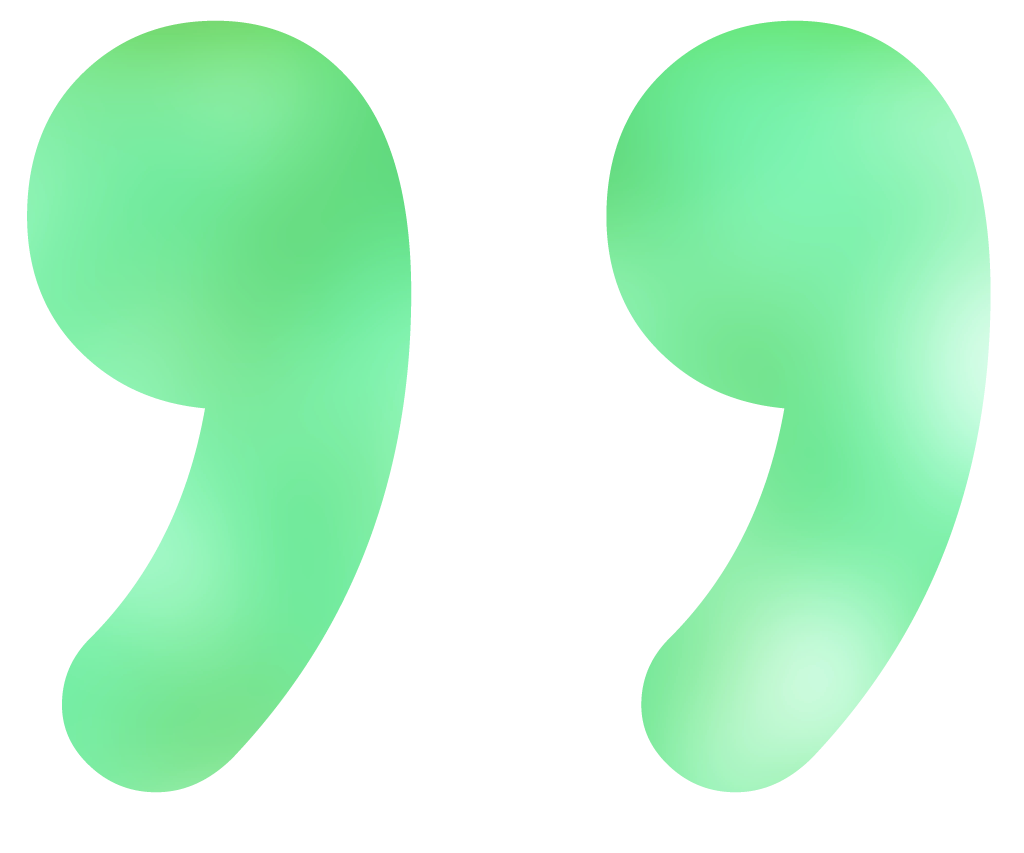 "I've never done anything like this before, but to set up new dialog flows and to train our Inovia bot – wasn't hard at all"
"When our customers use the voice chat feature, they tend to be more satisfied with the interaction. It can be the convenience of talking instead of writing - and it affects the overall experience."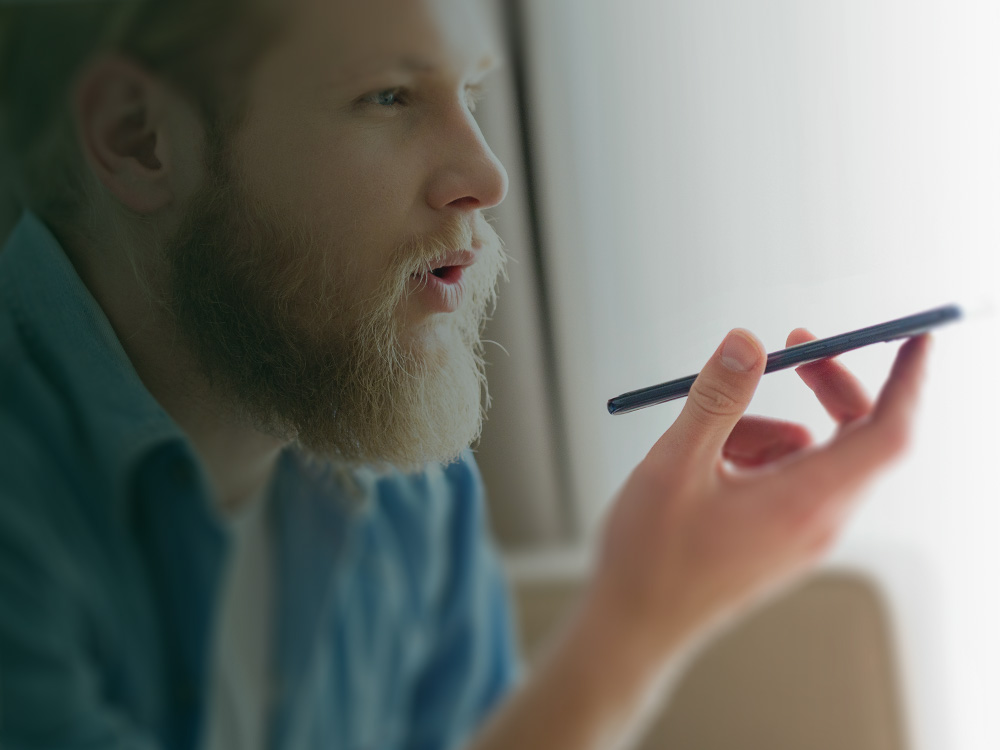 AI-powered voice feature by ASR
The future lies in the voice  – talking is faster than typing, it's handsfree and more intuitive. Our automatic speech recognition feature  in Inovia Customer Care lets your customers use their voice to chat and get voice and/or text messages in return.
With Inovia's advanced Natural Language Processing (NLP) and Natural Language Understanding (NLU) algorithms the feature offers such high accuracy, that the digital conversation becomes a humanlike natural experience.
Email respons – automated!
Replying to emails is a lengthy task. In addition, repetitive email conversations are frustrating and non-challenging for qualified employees. Customers might be left to wait, and so is their brand experience.
Inovia Customer Care takes care of incoming e-mails, analyze them using AI ​​and NLP to understand content and then to categorize. Based on this, the AI ​​engine will in a few seconds, create a humanlike reply to send immediately.
Your customers will experience satisfaction from quick turn arounds, and your staff can focus on more developing tasks.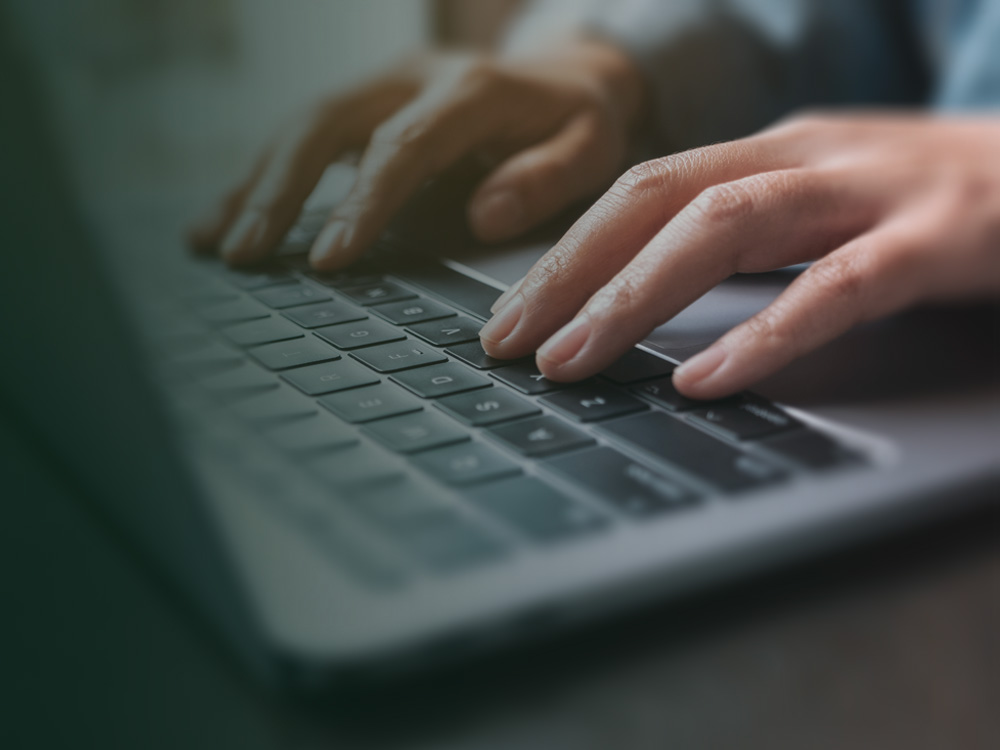 Pre-trained for customer support
Most virtual assistants or chatbots on the market are empty at delivery. You have to start building every dialog and train all knowledge  from scratch and it might be months before you can deploy or test any support.
Inovia Customer Care is delivered pre-trained in customer support intents and handles most common support issues, like "Where is my order" at once. With this solid conversational foundation the assistant can start supporting your customers right away.
Nordic languages specialist
Multilingual + unique knowledge in Nordic languages.
Most major virtual assistant platforms are made for English spoken general markets, therefore little or none understanding of minor foreign languages. 
With Inovia Customer Care we did the other way around. Being created in Stockholm it's made fully multilingual, handling 100+ languages but with NLP and NLU written with extra love for Nordic languages.
Inovia Customer Care makes seamless transitions between any language or other alphabets; like Kirill or Hindi on-the-fly. And don't worry about customer typos and grammar mistakes, the Bot is trained for that too.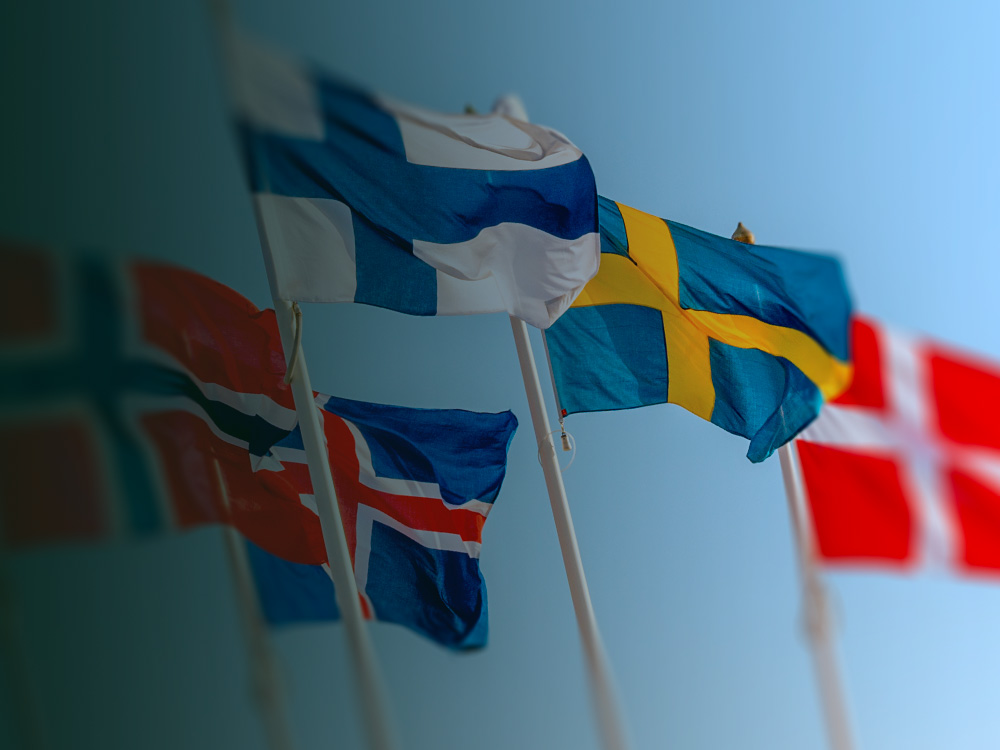 No technical skills needed - easy create new conversations.
The Dialog Editor tool is intuitive and user-friendly for any non-technical employee like content creators or customer care staff. Here you easily build and  maintain conversations for seamless flows and extend your assistant abilities.
Inovia Customer care uses advanced Natural Language Understanding to detect intents and dynamically route conversations to best answers or to a human agent.
Transfer – Live Chat integration
Knows when the party is over - hands over to a live agent.
When Inovia Customer Care detects the need for human intervention, it will automatically select the appropriate escalation path to seamlessly transfer the conversation to one of your support agents, who will continue the conversation.
Agents can easily handle multiple messaging conversations at a time. With the ability to monitor bot conversations in real time, agents can choose to intervene if necessary and help improve bot performance over time.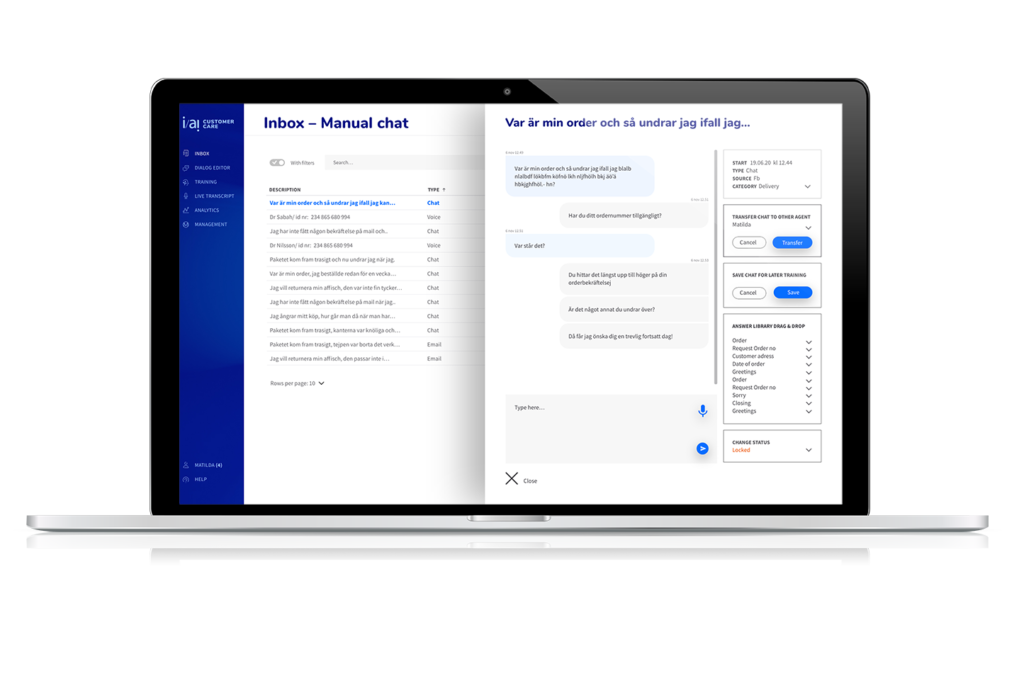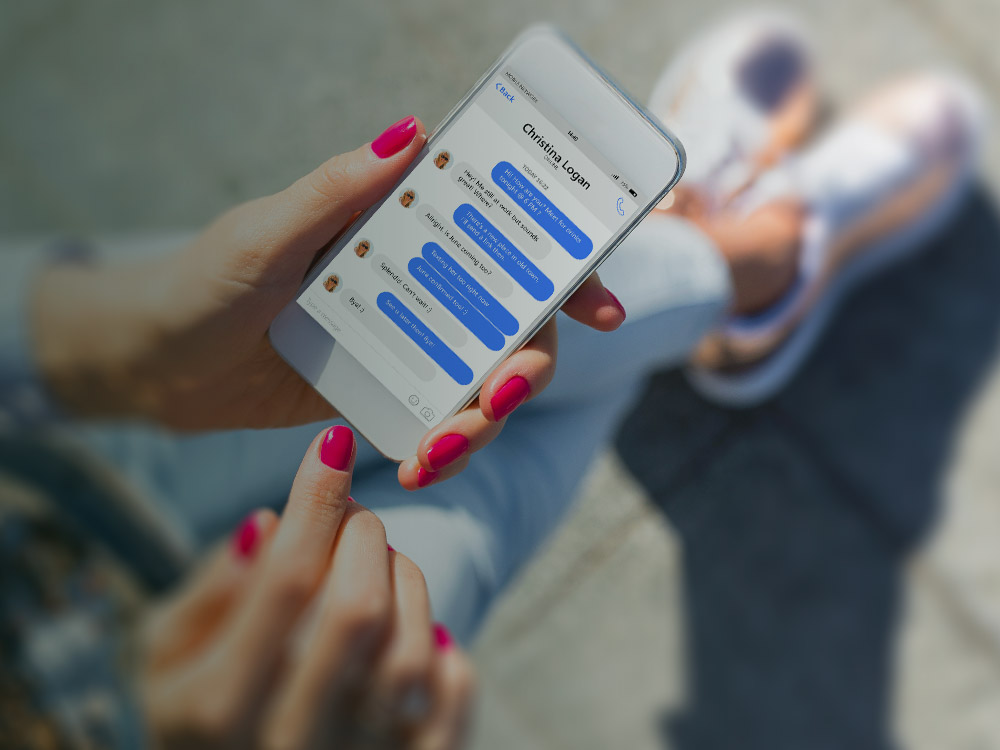 Be seen and be available. With Inovia Customer care, you can meet your customers on any communication platform of choice; Slack, Messenger and many more. Easy connect with our open API.
Training and self learning. Easy as 1-2-3.
No need for technical skills to train Inovias virtual assistant or add new data sets. We created an interface so easy to use that any of your employees can do it.
The AI-engine also continuously uses your historical conversations for knowledge. It trains itself with supervised or unsupervised self-learning on existing data and suggests new question-answer pairs, to teach itself more.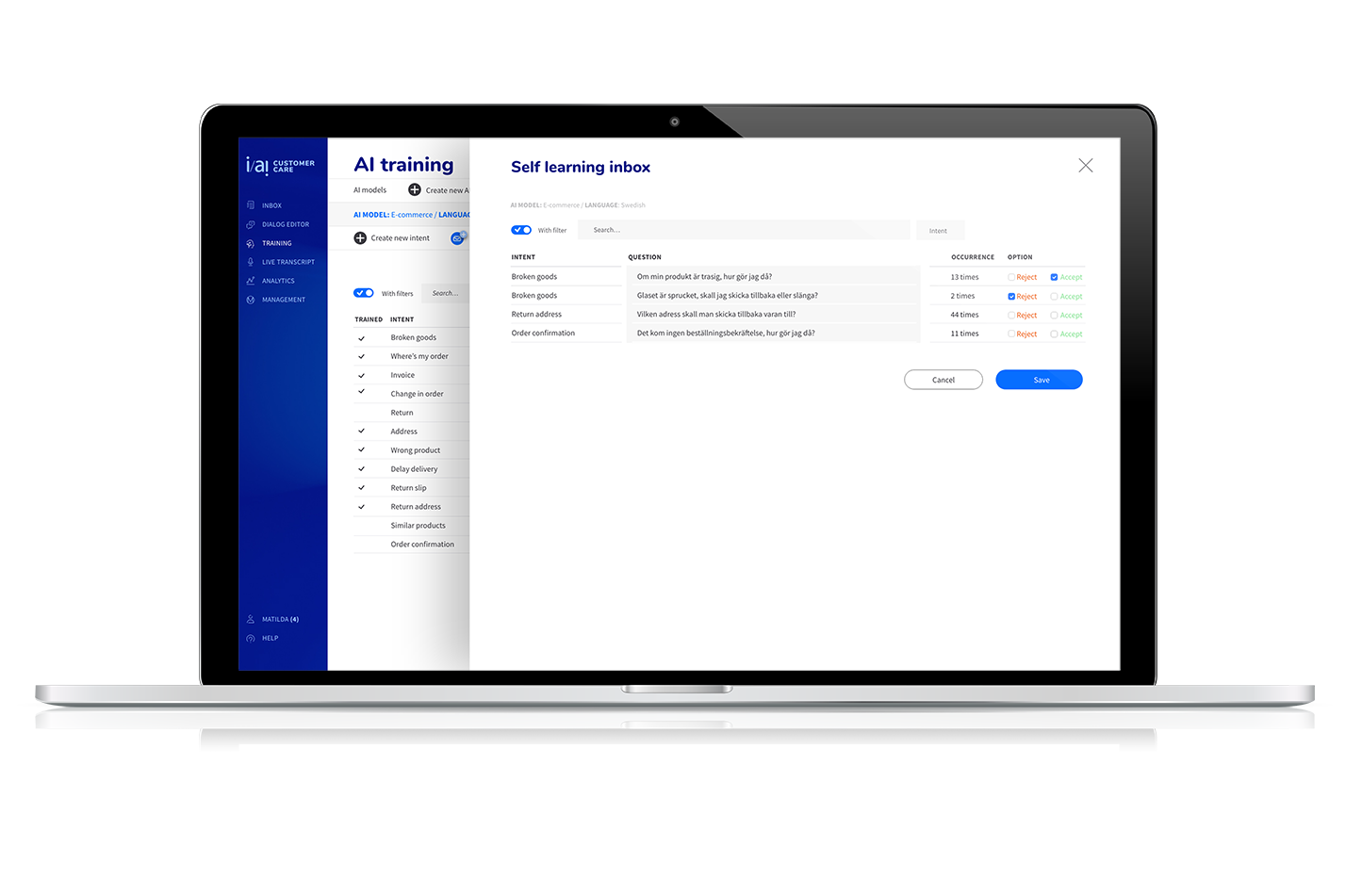 Understand your customers – Analytics provides full insight.
Fully grasp the voice of the customer with Inovia Customer Care Analytic tool.  With all conversational data captured and made measurable, you'll have quick access to the deepest insights of your customers.
The dashboard is user-friendly and easy customizable. You can prioritize intents with the highest impact as well as measuring how well specific intents are performing, all to improve customer support.
Security, laws and regulations
Inovia Customer Care is built with security in mind. The platform keeps your data secure with encryption in-transit and at-rest.  We store all data in our top-tier data center in Sweden. We use a variety of industry-leading security tools to automatically scan our infrastructure for potential vulnerabilities and weak points, all monitored by our operations team.
Through audit-able logs and the latest standards in data retention, anonymization and privacy regulations, Inovia Customer Care stays compliant at any time.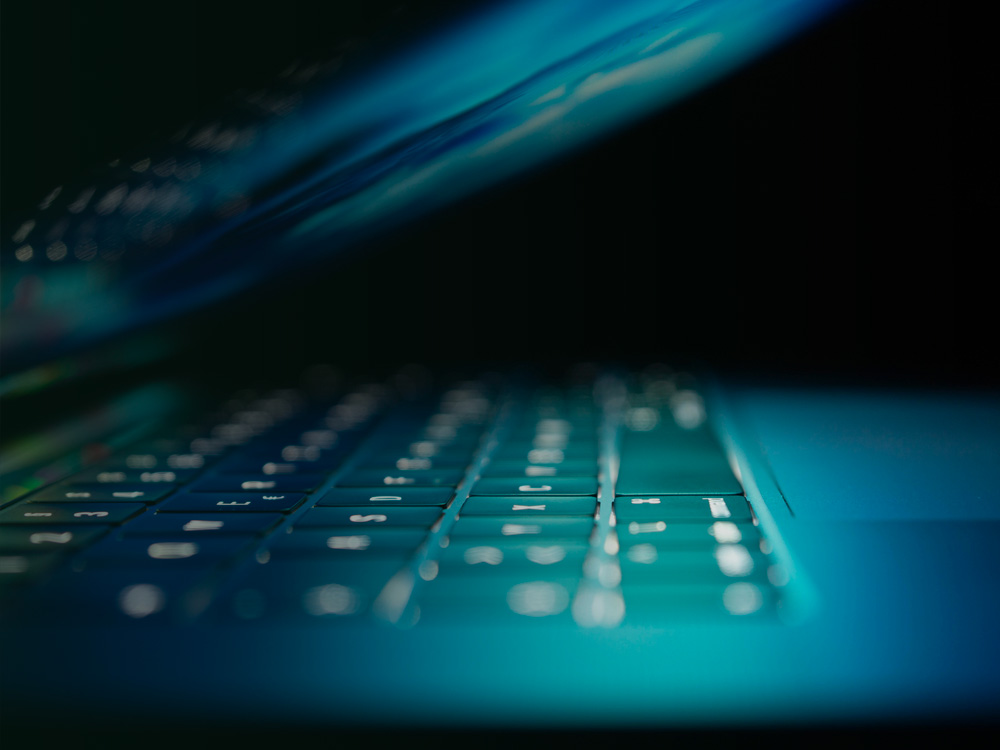 Our AI platform allows total scalability and supports unlimited addition of user intents. The platform's infrastructure is robust and built to scale automatically to handle any sort of spikes in traffic you can throw our way.
Easy to  connect Inovia Customer Care to third-party apps using flexible web hooks, open APIs and SDKs. 
We offer on-premise and cloud-based deployments with secure back-end integrations, customized if needed. Let us know what you prefer, and we'll make a perfect fit.
Exercise your brand design even throughout the chat. Tailor Inovia Customer Care to your look and feel with customizable colors, logos, buttons and more. And why not add a name and an avatar?
Enterprise grade solution
We built this AI platform with the enterprise in mind. We included features like version control, and roll back capabilities.
Centrally manage accounts.
Easily manage user accounts, profiles and multiple levels of user roles to administrate collaboration over disparate teams.
Why customers like our platform.
Compared to other bots on the market, most are developed for major languages. Inovia Customer Care is also multilingual but with a deep knowledge in Nordic languages.
Simple to connect with open API.
No complicated intallation, just connect with API to your system. And with a Cloud connection, you always have the latest update.
Developed and hosted in Sweden.
We keep adding new features to our AI platform – to make more value for you. Many customers also appreciates that we placed our data center next to our office in Kista, Stockholm – their data never leaves Sweden.
Help people help themselves.
Empower your patients and take the workload off doctors and nurses by letting Inovia's intelligent virtual assistant do the time consuming administrative patient communication.
A virtual assistant can truly take a huge workload off HR. Integrate your personell system and let employees help themselves; any issue during onboarding, accumulated vacation days, issues on maternity leave, you name it… to a self service process.
Manage authorization levels and facilitate system administration. Provide staff with software updates, wifi information and reminders of safety routines among many things.
Would you like to know more?
Information about pricing, plans and hosting – please contact us.